The Entreda
Culture
Smarsh / Entreda is a company built on collaboration and innovation. To achieve this, we look for disruptive thinkers who can work closely with a tight-knit team focused on delivering real impact.
We see data as a powerful asset to help our customers identify and manage risk, while unlocking value for their business. At Entreda, we know our employees are the key to our success. We firmly believe that growing as a company is only possible when you enable the growth of your people.
At Entreda, we aim to give all our employees autonomy and responsibility. In spite of our rapid growth, we're still a place where your voice is heard, and your ideas are valued. Whether you like to build things, sell things, or do things, you can make your mark at Smarsh.
If that sounds like the place for you, check out our open roles.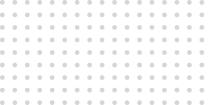 People
First
Each of us is empowered to do the right thing for the right reason.
Interactions are opportunities to impact each other in respectful and meaningful ways.
The energy, knowledge and commitment level of our people fuels our innovation and success.