Unify Features
& Benefits


Risk Analytics Dashboard: Allows firms to visualize cyber risk across their organization in a data driven display. This dashboard allows executives to easily identify cyber risk posture leanings, interact with the trend lines to isolate risk changes, and effortlessly track device and user enrollment data over time.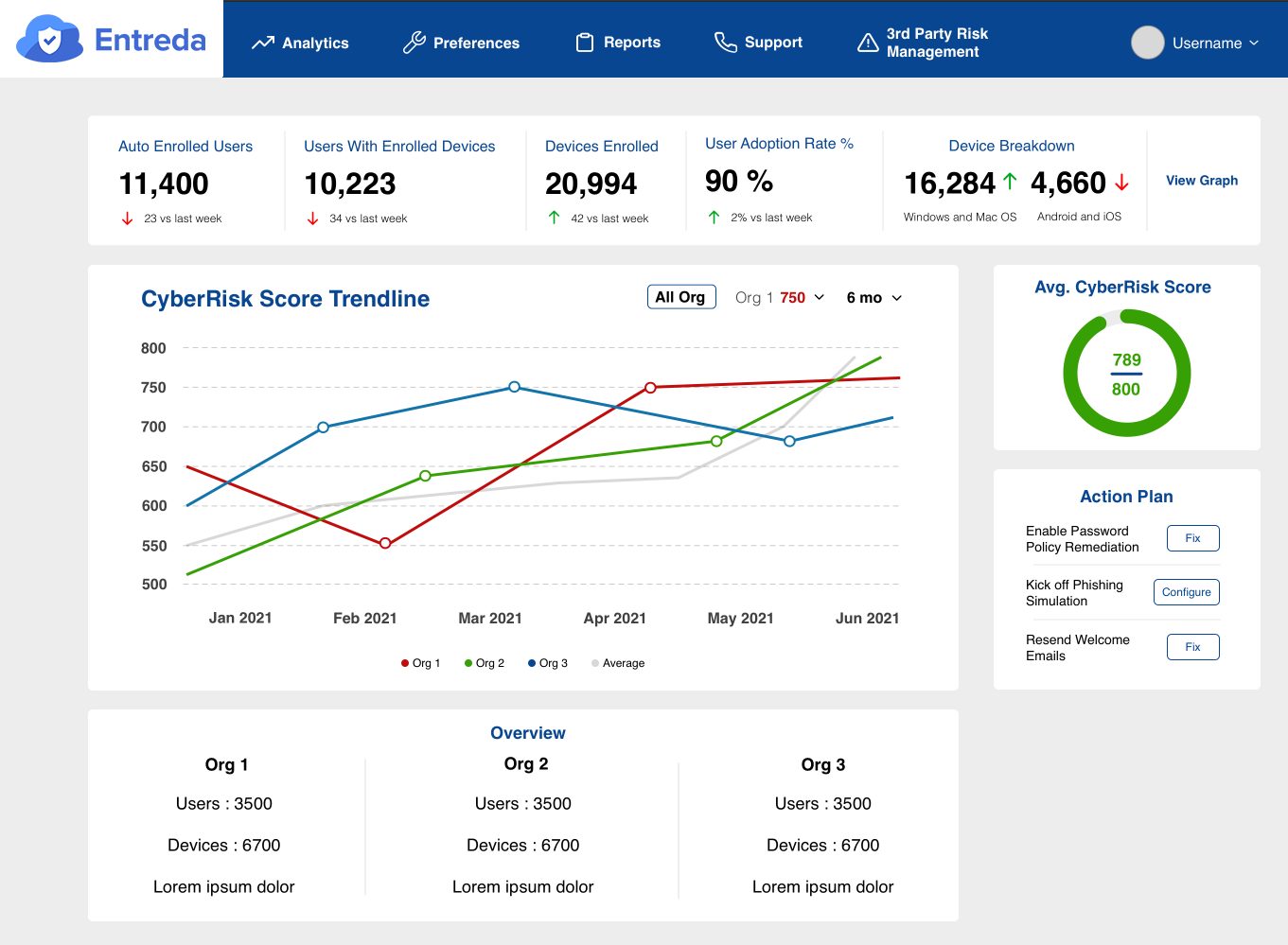 CyberRisk Trendline
Outlines the CyberRisk numbers of your organization over time. The graph is interactive, allowing users to click on individual points within the graph to further analyze why CyberRisk's posture changed at a singular point in time. The graph provides historical data, allowing firms to track your trends over time to help isolate and elevate cyber posture over time across an organization.

Enrollment Trendline
Tracks the number of users and devices added to the Entreda system over time, allows visualization of Operating System breakdowns, and tracks overall enrollment rate.